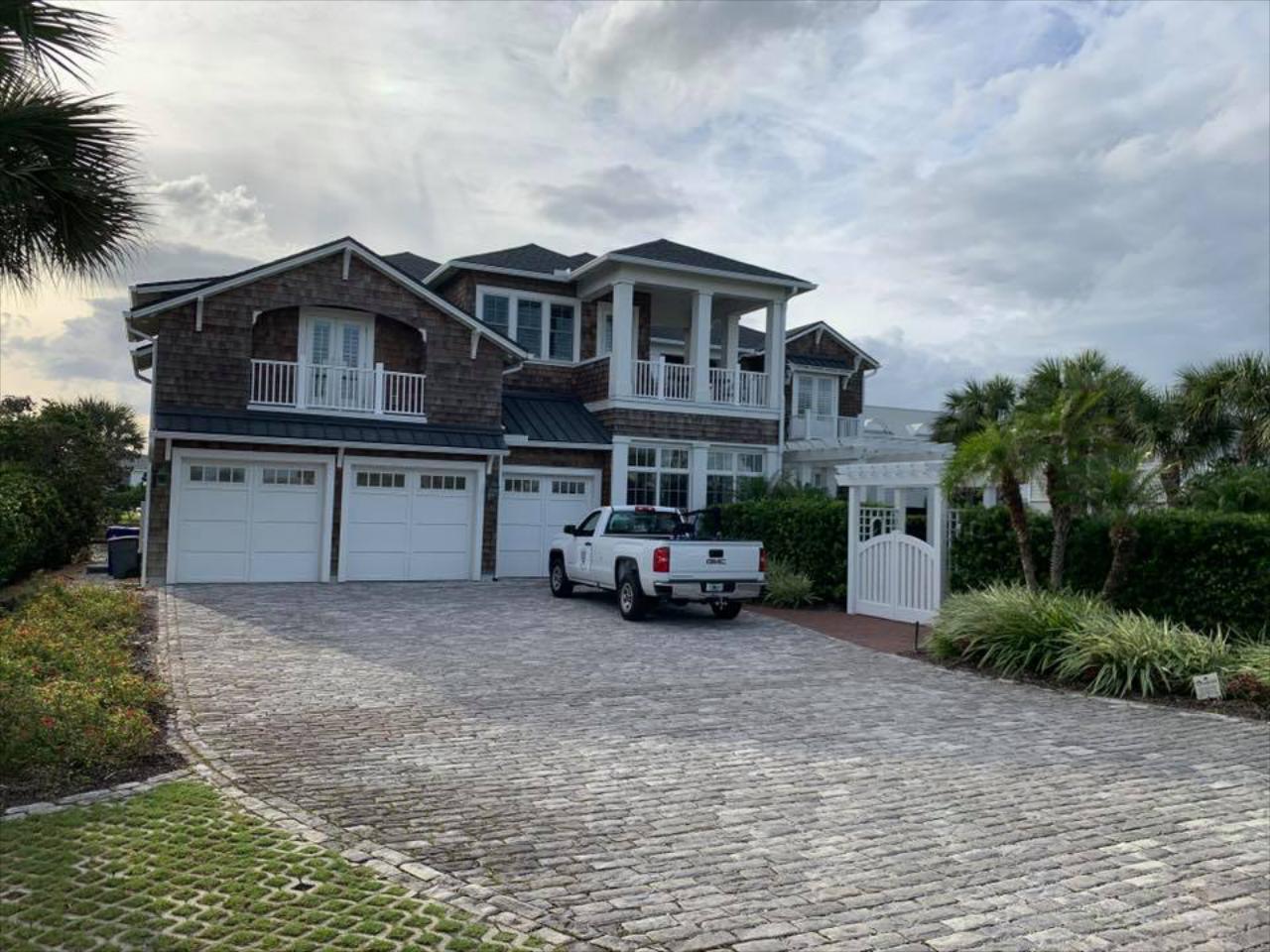 Proper Exterior Cleaning was founded in October of 2018.

The Owner, Austin Pratt, 20, grew up in Northeast Florida. He was born at Naval Air Station (NAS) Jacksonville into a military family and lived in the East Intercoastal area until he was 5. In 2005 he moved to Orange Park, Florida into the newly built Oakleaf Plantation. Austin attended Argyle Elementary, Oakleaf Village Elementary, Oakleaf Junior High and graduated from Oakleaf High School in 2017. Throughout the early years Austin was an avid musician. He was naturally talented with the recorder in elementary school, later playing to the Trumpet throughout junior high and into early High School. Austin was a natural born athlete and won many awards as a member of the Oakleaf swim team. He enjoyed skate boarding, golf and baseball during this time as well. In high school Austin decided to experience all he could and was invited to join the Varsity Golf and Tennis Teams.

From a very young age, Austin knew he wanted to be an entrepreneur. While he was a good student and had the opportunity to go on to college, it was just not something he felt passionate about. He was anxious to forge a path to self-employment.

While in high school, Austin worked at a handful of entry level jobs including Chick-Fil-A, a sea food restaurant and even a pizza restaurant. These first jobs got his feet wet in the service industry where he began to truly understand the difference between serving and providing excellent customer service.

In his sophomore year of high school, Austin started on the path to an entrepreneurial adventure by forming his first company, Pratt & CO which offered various handy-man type services. He began by doing odd jobs for neighbors and friends. Word of mouth regarding the quality of work, his professionalism and going above and beyond at a fair price kept him quite busy. These traits were a rarity in someone so young.

Upon graduation from high school Austin wanted to continue working for himself, but the work was not enough to give him a full-time income, so he decided to seek outside employment, while maintaining his dream on the side Austin had a friend who worked for the Publix Warehouse and decided to check it out.

Austin applied and was interviewed at the regional Publix Distribution warehouse. One story he told is that as the Interviewing Manager was giving him a tour of the facility, several different employees stopped and asked the Manager if that was a new manager they were hiring. Austin gives his mom credit for reminding him to always make a good first impression; and never dress for the job, dress for the interview. Austin was hired into a lower level position, but was liked by management due to his work ethic and dedication and moved around the warehouse pretty quickly. This would also serve as a downfall. Austin quickly learned about corporate policies and procedures, labor intensive jobs, reporting to several different managers at the same time, company politics and other processes he had never been exposed to working for himself or in the few part-time jobs held throughout high school.

While Austin was making great money for a "kid", he knew that this was not where he wanted to spend his career. Austin decided to ramp up his "side" handy man business to included pressure washing to see if he could make it a full-time business.

Depending on how you look at it – this decision was either fate or bad luck? Austin ended up getting fired a month later. In Austin's opinion the reasons were valid for a seasoned employee, but for one who had only been there 6 months and was constantly being trained in a different department, by a different manager (he felt there should have been a little more flexibility - he erred by not clocking in or out when leaving one department for another – multiple times.) As an interesting side note, a few weeks after Austin was let go, the entire policy was changed regarding clocking in and out. Austin would never have been let go under the modified changes, so maybe it was fate after all.

Upon receiving his last paycheck from Publix, Austin sold his "fun" car, bought a truck, purchased a residential grade pressure washer, some chemicals, and a few other tools from a local big box store and focused on becoming self-employed. After reaching out to family, friends and current clients he slowly started gaining more customers; and realized this business might be something worth sticking to. After just four months in business Austin had completed slightly over $5,000 in sales! He continued investing his profits into the business and began purchasing commercial equipment, a trailer and was well on his way to becoming a respected and sought-after businessman in the community.

The New Year came and Austin focused on learning how to grow his business. He sought out mentors, offered discounts, researched and met leaders in the community and realized that the most important part of business was making people happy by doing a good job. To this day, he had done very little advertising and has gained most of his business through word of mouth. Whether it was a client sharing his name with a friend, someone posting on social media about a great job or his phenomenal customer service; the business grew from residential to commercial to property management companies and it just keeps going.

Realizing he offered the one thing many of his Competitors did not – Quality Work and Exceptional Customer Service, Austin continued building his business on those two principals. He realized that many companies did not have before & after photos of their work, references, equipment or industry knowledge.

Austin knew he could use all of that to his advantage. As a tech savvy guy, he began posting before and after photos on social media, provided tips for homeowner (selecting a company to perform pressure washing services or simply what to do as a DIY project for the homeowner), all of which garnered a lot of attention and resulted in increased business.

It was a shot in the dark to do something Austin loved; hoping it would be enough to provide him income and a career. If you ask Austin what part of his business he loves the most – he will answer "Interacting with the public". He loves helping people, giving them advice, sharing his knowledge and he is lucky enough to be able to clean their home or property while doing so.
When Austin was younger, he loved "pressure washing". He would help clean the house, driveway, sidewalk, fence, anything he could just to use that "cool" little electric pressure washer. He claims the best part was watching all the grime and nastiness fall off. The joy he experienced as a child with the pressure washer is what helped him decided which business to start. He felt that if he was going to do something every day, it ought to be something he has enjoyed his "whole life".