Your Local Cleaning Professionals.
Cleaned Proper. Every. Time. Here at Proper Exterior Cleaning, we put experience, repitition, effort, and care into every project. We take pride in our work and stand behind it 110%. We don't follow standards. We strive to set them. If you're looking for an exterior cleaning company you can count on, Proper Exterior Cleaning has your back!
Join The "Proper" Family
OPEN 24 HOURS A DAY, 7 DAYS A WEEK INCLUDING ALL HOLIDAYS!!!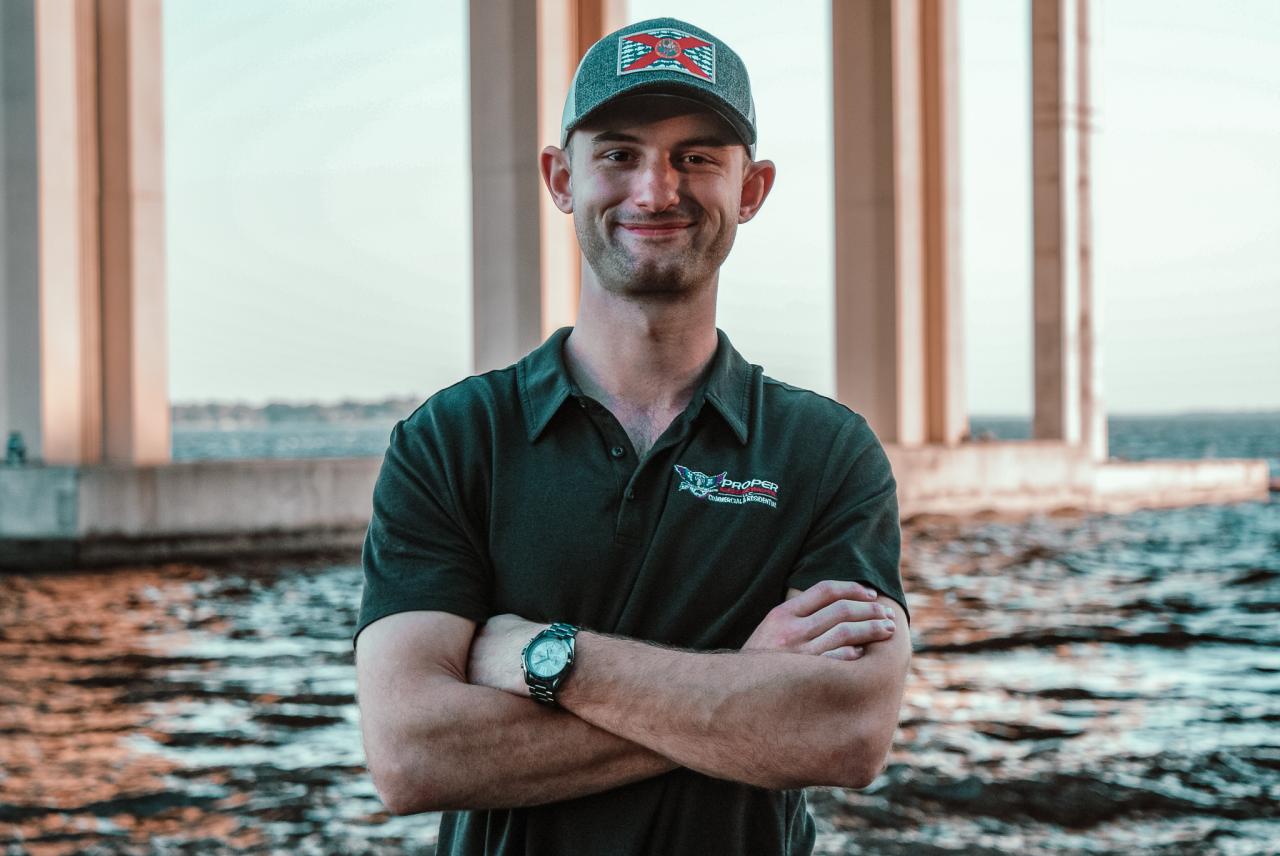 ABOUT US
Proper Exterior Cleaning is a locally owned and operated exterior cleaning contractor that services Orange Park, FL and the surrounding areas with professional soft washing, pressure washing and power washing services for both residential and commercial properties. We stand behind our work, products and equipment. Offering the consumer the highest quality services possible.
Our qualified and determined technicians have the tools and training for any surface you need cleaned. From houses and driveways to large strip malls and car dealerships. We work directly with each client to understand what works best for you. Whether you're looking for a one-time cleaning, maintenance cleaning, or reoccuring cleaning service; We can help with any project day or night!
Contact us today for additional information or to schedule your next cleaning service.
Residential & Commercial Exterior Cleaning Services
RESIDENTIAL EXTERIOR CLEANING SERVICES
• House / Driveway Cleaning
• Roof Cleaning
• Window / Solar Panel Cleaning
• Paver Repair, Cleaning, Sanding and Sealing
• & Much More!
Need A Quote?
COMMERCIAL EXTERIOR CLEANING SERVICES
• Building Cleaning
• Sewer Jetting Services
• Concrete & Sidewalk Cleaning
• Dumpster Pad Cleaning
• Heavy Equipment Cleaning
• Fleet Washing
• Parking Lot / Garage Cleaning
Schedule A Free Demo Today!
CONTACT US FOR MORE INFORMATION
• Recommended on Facebook!
• 5-star rating across ALL platforms!
• Discounts / bundle packages availble
• Online payment methods (Cashapp, Venmo, Apple Pay, etc.)
• 100% honest. 100% professional. 120% effort.
Have a Question?